Owning a vehicle is a crucial investment that requires proper maintenance and repairs periodically. However, finding a reliable auto repair shop can be an uphill task. As a vehicle owner, you need the auto repair services of a trustworthy automotive shop that assures you of quality expertise and excellent customer service. But how can you tell whether an auto repair shop is genuine? Well, that's what we're here for.
In this article, we'll discuss how to find a trustworthy auto repair shop to ensure your vehicle is always in top-notch condition
Do Your Research
Finding a reliable auto repair shop can be daunting because of the numerous service providers. You'll need a trustworthy auto repair shop that caters to all your car servicing needs. It's essential to do your research and avoid settling for the first option that comes your way. Fortunately, word-of-mouth recommendations can be an excellent way to start your search. Ask around and get recommendations from trusted sources like friends, family, and colleagues who have had top-notch experiences with their auto mechanics. You can also check online platforms like Yelp and Google Reviews for previous customers' feedback.
Look for Certifications
When finding a reliable auto repair shop, it's vital to consider certifications that indicate the shop's level of expertise and commitment to quality. The National Institute for Automotive Service Excellence (ASE) offers certifications for professionals in the automotive industry, so be sure to seek out a shop with ASE-certified technicians. By doing so, you can feel confident that the individuals working on your vehicle have the necessary knowledge and skills to handle any repairs or maintenance needed. Plus, you'll have peace of mind knowing that your car is in good hands.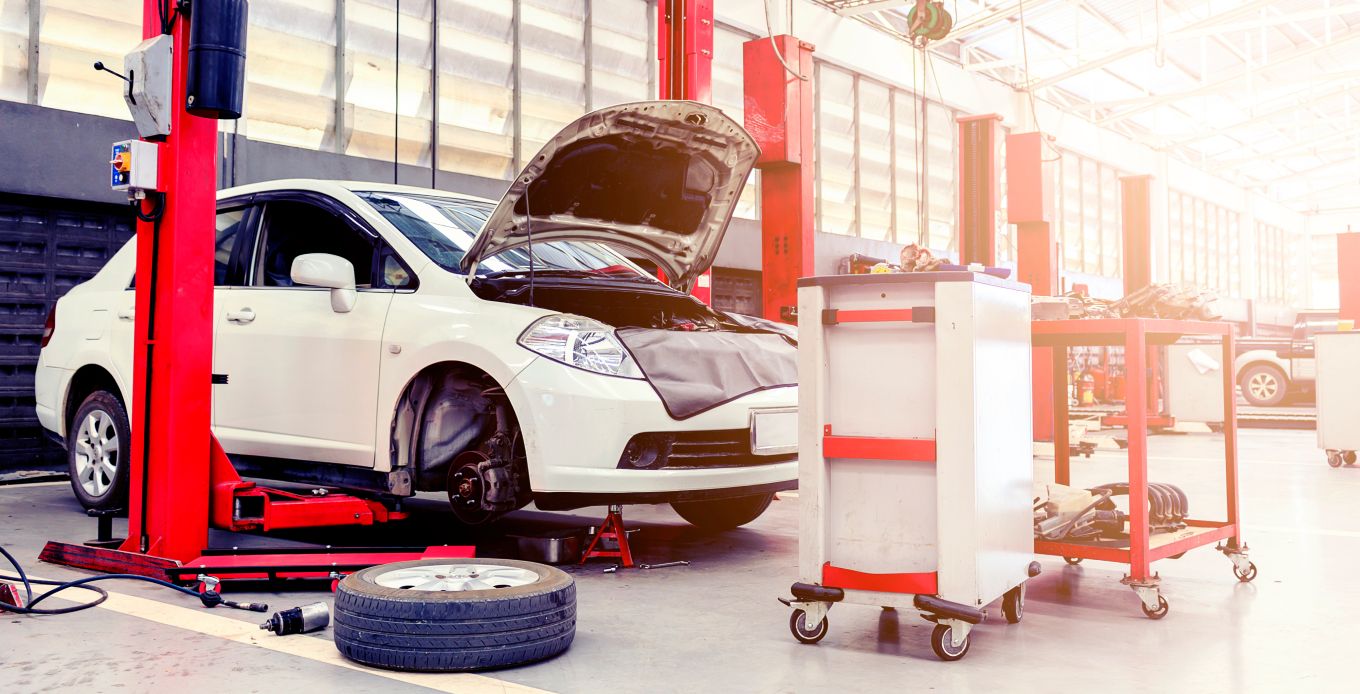 Check for Insurance and Licensing
The last thing anyone needs is additional stress and anxiety when their car needs repairs. You need a reliable auto repair shop that takes insurance and licensing seriously. If something unexpected happens during the repair process, a trustworthy shop will have liability insurance to cover any damages or injuries. It's also crucial to ensure that the shop is licensed to operate in your state, which protects you from potentially shady businesses. Save yourself the headache and do your research by checking with your state's Department of Motor Vehicles to make sure the shop you choose is fully licensed.
Ask for a Written Estimate
As a responsible car owner, it's crucial to know the full extent of the repairs your vehicle requires before agreeing to any services: this is where a written estimate from the auto repair shop comes in handy. Instead of relying solely on verbal agreements, a detailed breakdown of the services and their costs will provide transparency and peace of mind. Not only will you be able to set a budget for the repair cost, but you'll also have protection against any unexpected charges or fees. So, always ask for a written estimate and avoid any unpleasant surprises in the future.
Inquire about Warranties and Guarantees
Car repairs and replacements can dent our wallets, so why not get all the help we can? Here is where warranties, guarantees, and insurance coverage come in. These added benefits can protect us financially and give us peace of mind if something goes wrong. It's worth asking your auto repair shop what warranties and guarantees they offer for their work, as a reputable shop should stand behind its craftsmanship. Just remember to review the warranty terms and conditions to avoid any surprises down the road. Ultimately, taking advantage of warranties and guarantees can help you stay financially sound while ensuring you get quality repairs for your car.
Visit the Shop
When finding a reliable auto repair shop, there are a few factors to remember. While online reviews and recommendations can be helpful, nothing beats visiting the shop in person. By looking around, you get a sense of the shop's overall cleanliness and organization and observe the staff's demeanor. A well-maintained space indicates that the technicians care about their work and pay attention to detail. In addition, interacting with a friendly and professional staff puts you at ease and instills confidence in the work they will perform on your vehicle. So next time you need repairs, consider stopping by the shop for a quick assessment before making your final decision.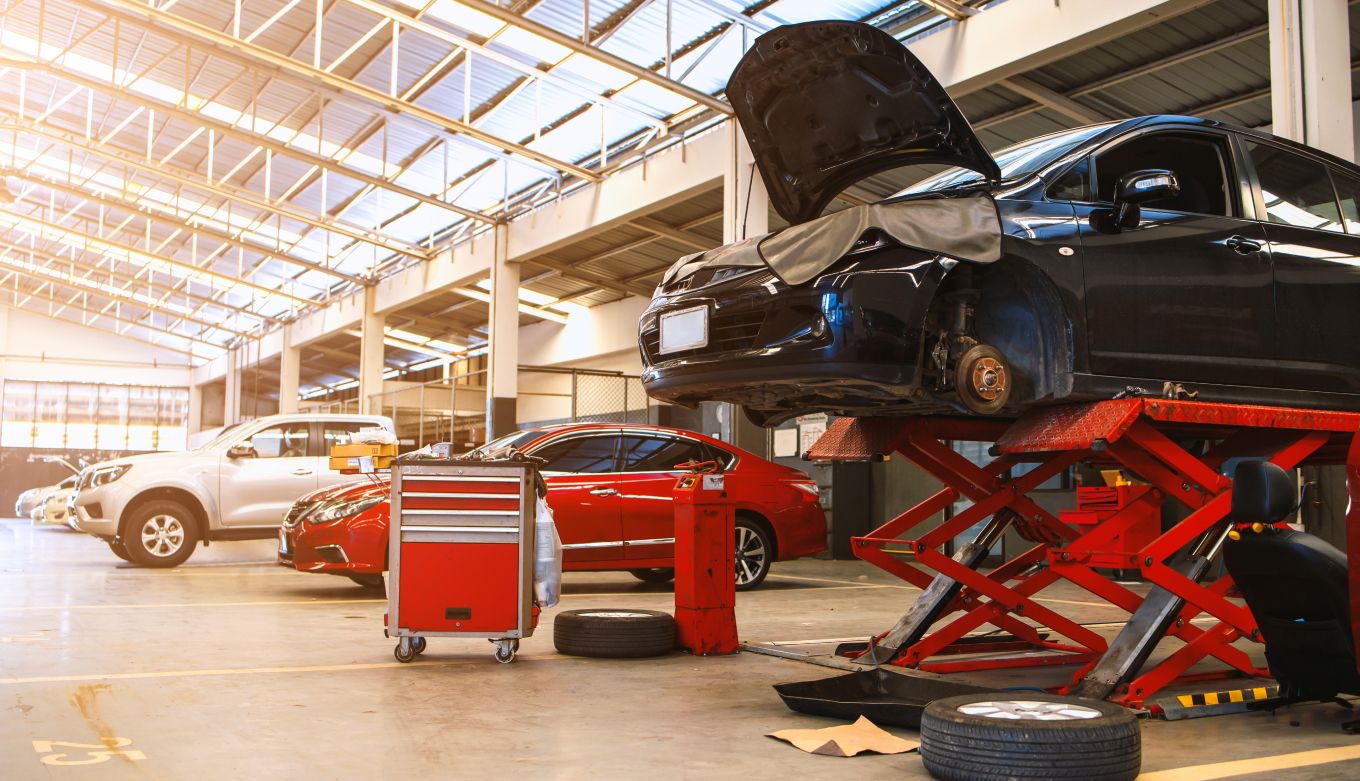 Ask Questions
Selecting an auto repair shop can feel daunting, but arming yourself with the necessary information can make the process much more manageable. Before making your decision, it's crucial to ask questions that can help ensure you're picking a trusted and reliable shop. For example, inquire about the technician's expertise, the specific types of repairs they specialize in, and any warranties or guarantees they offer. Knowing the pricing and payment policies can also help you prepare in advance. By asking these questions, you can confidently choose a shop that meets your needs and provides the best possible service for your vehicle.
Consider Location and Convenience
When it comes to finding the right auto repair shop, there's much more to consider than just pricing and quality of service. One crucial factor that often gets overlooked is convenience. A shop's location can make all the difference, especially for routine maintenance or quick repairs. After all, who wants to spend time driving across town just for an oil change? It's also worth checking the shop's hours of operation and whether they offer extra perks like a shuttle service or a loaner car. These conveniences can make your repair experience much smoother and hassle-free.
Look for Specializations
One often-overlooked factor to consider is the auto repair shop's area of specialization. Some auto repair shops specialize in specific makes and models of cars, while others have expertise in limited repairs. By seeking out a shop that caters to your particular type of vehicle, you can be sure your car will receive the best possible care and attention.
Finding a reliable and trustworthy auto repair shop can be daunting, but don't worry! At Eric's Car Care, we provide reliable auto repair and other auto services to keep you safe and smooth on the road for years.
With these essential tips, you can easily find a shop that will take excellent care of your vehicle. It all starts with research, including looking for certifications and insurance to ensure the shop meets industry standards. Next, always ask for a written estimate and inquire about warranties and guarantees. And remember to visit the shop in person and ask plenty of questions to ensure they are a good fit for you and your car. By following these steps, you can feel confident that your vehicle is in expert hands and will continue to run smoothly for years.