If you are driving through poorly maintained roads, veering off streets, or hitting huge potholes, your car alignment can be badly affected. Even the slightest bad wheel alignment can risk your car's safety in rain and snow. To avoid any issues, it is better to check the wheel alignment after every 5,000 miles. However, if you experience a problem with your car wheel, you need to check the symptoms of bad wheel alignment.
Car slipping off the road or noise coming from the steering wheel needs to be checked immediately because these issues are no joke. Your poor wheel alignment can badly affect the other functioning systems of the car, like fuel efficiency, braking system, suspension, and more. For a properly aligned vehicle, it is important to regularly get it maintained by an auto repair shop.
If you experience any of the symptoms below that relate to wheel alignment, get it fixed as soon as possible to increase your safety.
What is Wheel Alignment?
Wheel alignment is the process of adjusting a car's suspension and steering to connect the wheels to the vehicle. In a thorough wheel alignment, the angle of the tires is adjusted so the wheel can work smoothly on the road. A vehicle's wheel alignment depends on its model and manufacture.
Common Symptoms of Bad Wheel Alignment
Car Pulls to One Side
If you're driving on a straight road and you remove your hand from the steering wheel for a few seconds and experience drift toward one side, it means your car needs wheel alignment. You can test your vehicle again by driving on a clear road with no or little traffic, and if the steering pulls to one side, then your wheels need to realign. The more the steering goes out of the way, the worse the wheel alignment is.
If you avoid fixing this problem, it will make it difficult for your car to drive straight, and you may experience shifting to other lanes if the grip on the steering is not strong. If your vehicle is experiencing this problem, take it to the automobile shop as soon as possible.
Uneven Steering Wheel
While driving, the steering should be completely straight and flat. If it goes off-center, it needs to be checked. To check the steering wheel, emblem the steering wheel in a straight direction. If the steering goes off level in any direction, it means your steering is uneven, and it needs to be fixed. Due to uneven steering wheels, many people experience car accidents. If you want to avoid any big disaster, get your car realigned.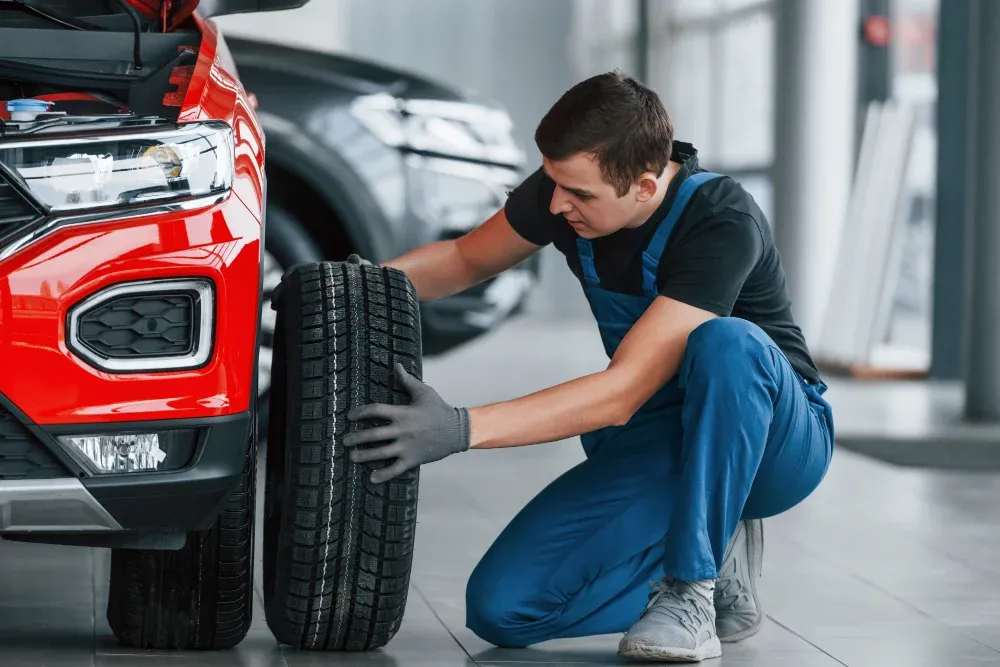 Vibrating Steering Wheel
While driving, if a steering wheel vibrates, it is due to unbalanced tires or bad wheel alignment. However, vibration can indicate many other issues coming from the engine. Therefore, it is better to visit a well-reputed automobile shop that can completely examine your car and fix the problem.
Loose Steering
A loose steering that doesn't have a firm grip can be very dangerous for a driver. It reduces the grip while turning, which can harm the driver's safety. The sloppy steering is caused by unbalanced tires that need to be checked by an experienced mechanic. Many people experience personal injuries and accidents due to poor car maintenance. If you want to avoid expensive repairs to the car, make sure to maintain your vehicle regularly.
Tire Squealing
If you hear different types of noise from the tires as you start driving, your wheel might be unbalanced. The squealing of tires is not normal. If you're experiencing strange noise, make sure to submit your car for inspection to find the cause. Mainly, the mechanic stated that the tire was squealing due to poor wheel alignment of the vehicle.
AtEric's Car Care, you can inspect your car from a certified technician who uses the latest technology to identify and fix the issue completely.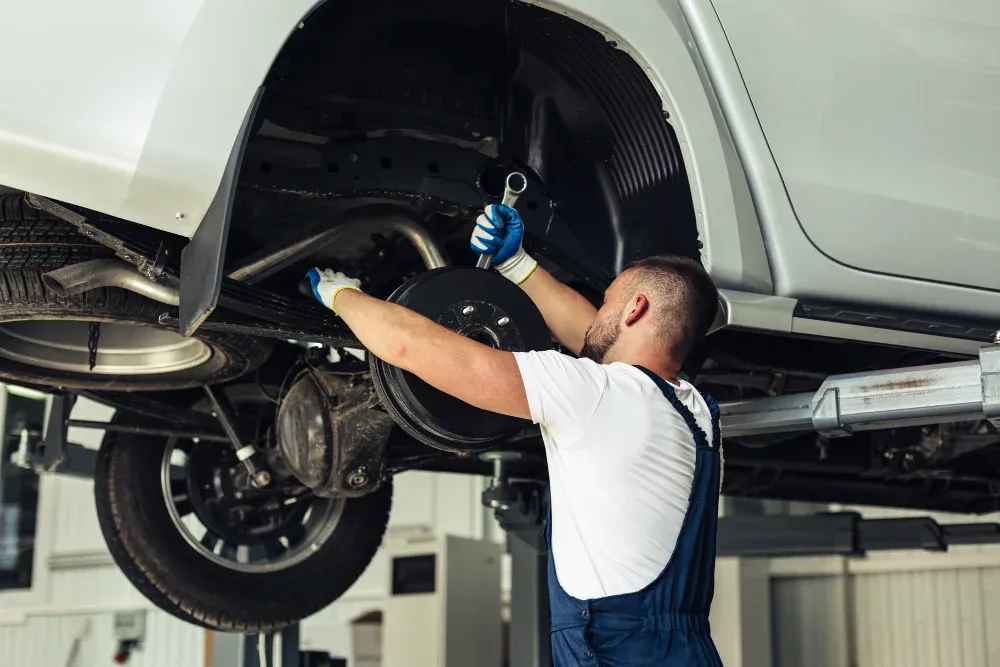 Steering Hesitation in Turning Wheels
Most cars have power steering to make the drive smooth and easier. However, if a vehicle is experiencing hesitation while turning or requires more force, it is a sign that your car needs wheel alignment. Many drivers experience uncertainty on and off, mostly avoiding it, which results in big problems. Thus, to make your drive smooth and safe, consult a mechanic who can identify and fix your issue.
Experience Excellent Services at Eric's Car Care
Hopefully, with these symptoms, you may know the issue of your vehicle. To ensure the safety and maintenance of your car, you need proper wheel alignment. If you are looking for an experienced automobile shop, call us at 713-352-8058 to schedule your appointment to experience a comfortable trip.